We offer great promotions on many of the products and services we provide. Check back here often for the latest promotions and filter by your store location.
Current Promotions
[ Updated 03/24/2023 ]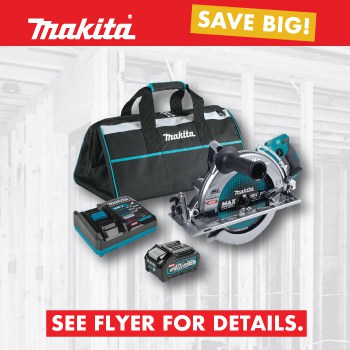 MAKITA – SAVE BIG!
March 13, 2023 - April 30, 2023
Location: All Locations.
YOU DON'T WANT TO MISS THIS!
*CLICK ON MORE INFO TO SEE OUR GREAT SALE ON MAKTIA TOOLS!
MORE INFO