Where the pros go.
Our Morrisville location was acquired in 2017 and is key in making our products and services available to our North-Central Vermont and Northeast Kingdom customers. We offer state-of-the-art products and services including Lumber & Building Materials, Hardware & Tools, Doors & Windows and Paint. Scroll down to see our featured products and services.
Current Promotions
[ Updated 04/17/2021 ]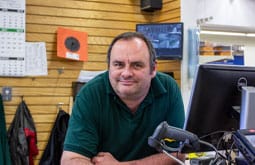 Chris Lyons
Hardware Sales/Operations
Chris joined the rk MILES Morrisville team one year ago. He enjoys the daily interaction with customers and coworkers and looks forward to the ever-changing challenges of the job. Chris enjoys golfing, skiing, biking, hiking, and spending time with his wife Kelley and Royal, their Pembroke Corgi.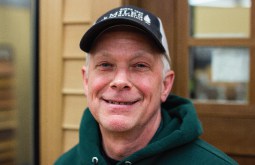 Kevin Lumbra
Inside Sales
Kevin has worked at our Morrisville location for more than 35 years. He plays a fundamental role in providing materials to long-time Morrisville Lumber customers and new rk MILES customers alike. In Kevin's free time he enjoys spending time with his family, relaxing at the pond with his dog, and working on his own projects around his house.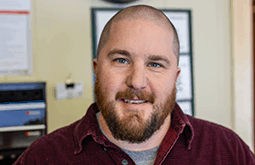 Kyle Bouchard
Outside Sales
Kyle has been in the industry for almost 20 years. As Outside Sales Rep, he continues to support the great relationships with local builders he built as General Manager of Morrisville Lumber Co. He looks forward to each day being an adventure - balancing the demands of the job while helping his customers be successful. When he's not on the phone or on-site with customers, he's out running, hiking and riding his Harley.