Where the pros go.
Our Morrisville location was acquired in 2017 and is key in making our products and services available to our North-Central Vermont and Northeast Kingdom customers. We offer state-of-the-art products and services including Lumber & Building Materials, Hardware & Tools, Doors & Windows and Paint. Scroll down to see our featured products and services.
Current Promotions
[ Updated 09/07/2021 ]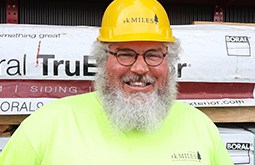 Adam Degree
Material Handler
Adam is one of the newest members to the Morrisville rk MILES team! One of his favorite things about being a material handler is helping our customers. Being able to work outdoors and enjoy the weather with his co-workers is also a plus! When Adam isn't working he is spending time with his family, taking care of his 6 beagles, hunting, and making others laugh!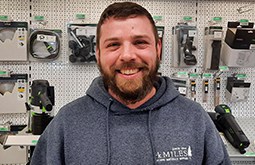 Vince Brown
Dispatch / Assistant Manager
Vince joined the rk MILES team at our Middlebury location in 2017 and transferred to our Morrisville location in 2019! As Assistant Manager and Dispatcher, Vince gets to meet many customers in the community – he enjoys the lasting relationships he builds with them. When he is not working, Vince stays busy riding his motorcycle, kayaking, fishing, hiking, snowboarding and playing video games!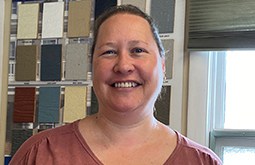 Alison Bouchard
Bookkeeper
Alison has been a bookkeeper at our rk MILES Morrisville location for 8 years! What she loves most about her job is the constant change in business- She says, "[The ever-changing industry] forces you to adapt and you never get bored." Outside of work, Alison enjoys spending time with her husband, kids, and their French bulldog Odin. She also enjoys cooking, walking, and snowshoeing!