Mountain area service.
Our Waitsfield location is located just off of picturesque Vermont Rte. 100 and is not far from Sugarbush and Mad River Glen Ski areas. This location allows us to reach new areas of Vermont that were not easily accessible by our Middlebury and Stowe locations. Waitsfield is one of four stores in total that we acquired from Allen Lumber Company in November of 2020. The Allen family opened their first lumberyard in Barre in 1888. 132 years and five generations later, rk MILES continues to carry on the Allen legacy through our commitment to our customers and to the community.
Current Promotions
[ Updated 09/07/2021 ]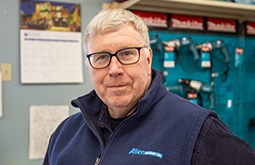 John Goss
Counter Sales
John Goss has been at our Waitsfield location for 16 years. As a counter salesperson, his favorite part about his job is building relationships with his customers. John also enjoys the close-knit atmosphere of our small business and spending time with the people he works with. When John is not working, he enjoys camping, biking, and watching NASCAR – always rooting for Hendrick Racing team. John is not only part of our Waitsfield team; he selflessly has been a firefighter for 45 years.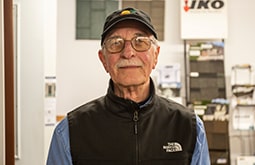 Dave Lawrence
Counter Sales
Dave Lawrence has been a counter salesperson at our Waitsfield location for 43 years! He excels in customer service and enjoys getting to know our customers to better their experience. Dave is full of knowledge and is always ready to help will all kinds of building projects. In his spare time, Dave enjoys watching sports and going on walks!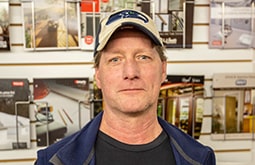 Rusty Laliberte
Counter Sales
For 15 years, Rusty has enjoyed working as a counter salesperson at our Waitsfield location. His favorite part about his job is helping others with their building projects; from tree houses to sheds, or even an addition from start to finish- Rusty has the experience to help find the right products for every job. When he isn't working, you can find him rowing, hiking, skiing, and enjoying the outdoors.