RELIABLE. RESPONSIVE. INFORMED. CARING.
As a third-generation, family-owned company, we understand the importance of our role as an employer and as a partner in the communities where we do business. The experience we have gained over the generations has helped us hone our role and has helped us define our vision as a company to have supportive and enthusiastic employees and customers. To have our vision realized, our mission is to strive to be the most reliable, responsive, informed and caring supplier of building materials and related products and services.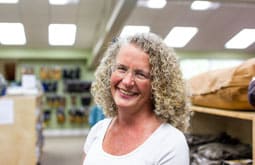 Darcy Olin
Hardlines Purchasing Manager
Darcy has been at rk MILES for 18 years and is the Hardlines Purchasing Manager for the company. She takes on the challenges of purchasing for all six locations while understanding the market in which each store is located. When Darcy isn't buying the latest and greatest tools and supplies to sell in our stores, she enjoys time in the garden, reading, riding her motorcycle and spending time with her grandchildren.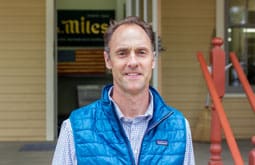 Josiah Miles
President
Joe grew up in the Building Materials business and he has benefited from the direction and advice of many past and present rk Miles employees. The family business turned out to be his best prospect for employment following graduation from UNH and for the past 30+ years, he has enjoyed the challenge of the business and its involvement in the communities it serves. Joe enjoys mountain biking, trail building and running.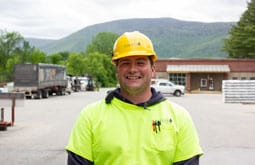 Dakota Lash
Building 9 Supervisor/ Material Handler
Dakota has been with rk MILES for over a year and is a material handler in building 9 at our Manchester Location. He enjoys the comradery with his fellow coworkers and being part of the team. Dakota enjoys 4-wheeling, hiking, fishing and anything outdoors. Fun fact: He still holds a record for shot put at his high school in Salem, NY.
rk MILES has a long history in Vermont and is proud to be a third-generation family business. Manchester, VT has been our home since 1886 when Frederick Miles first logged timber on the slopes of Red Mountain. The company logged, milled and sold timber in various locations until 1927 when the Miles Lumber Co. was established in Arlington, Vermont.
Throughout the following years, Richard K. Miles, Sr. learned that building solid customer relationships and supporting the community had become one of the company's greatest strengths. As Miles Lumber Co. continued to grow, a second location was established in Manchester Vermont in 1940.
Over the next 40 years, the tremendous growth of rk MILES, Inc. was due in large part to the company's commitment to fair business practices, belief in family and community, the loyalty of its customers, and the leadership of Richard K. Miles, Jr. In 1992, after the death of his father, Josiah E. Miles took over ownership of the company.
r.k. MILES, Inc. continued to grow in 2005 with the purchase of our Middlebury Vermont and Williamstown Massachusetts (formerly Taconic Lumber) locations, and the purchase of our West Hatfield Massachusetts location in 2008. More recently, r.k. MILES, Inc. expanded to North-central Vermont with the purchase of two more locations in Morrisville and Stowe (formerly Morrisville Lumber) in 2017.
Today, the practice of caring about our customers and participating in the community is still the mainstay of our company and is a thoroughly ingrained business philosophy. Now with lumberyards and hardware stores in Vermont and Western Massachusetts, r.k. MILES, Inc. is even better poised to serve its customers both north and south of its Manchester location.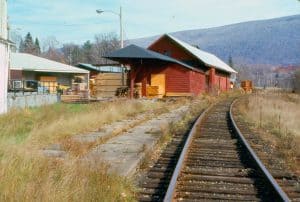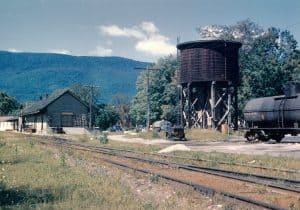 We are committed and care about the communities we do business in and this commitment is one of the core values of our company.
We understand how the way we do business affects the communities in which we work. We care and show support with donations to local organizations and nonprofit groups.
We also understand the impact our company has on the environment, so we recycle and research environmentally preferable products when purchasing for our facilities.