We're your local supplier.
One of our most recently acquired locations is conveniently located in Stowe's Lower Village making it accessible to DIYers and professionals alike. We are your local hardware and building material supplier. Scroll below to view all the brands that we offer at this location.
Current Promotions
[ Updated 05/17/2021 ]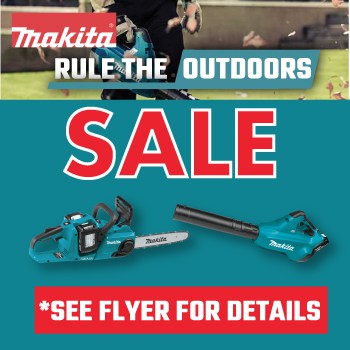 MAKITA RULE THE OUTDOORS SALE!
BUY ONE OF THESE MAKITA KITS & GET 2  FREE BATTERIES!
Don't miss out, only while supplies last!
*Please see our flyer for more details.
Items vary by store location.
MORE INFO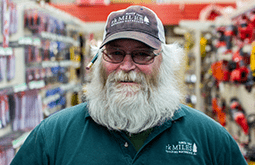 Rick Bailey
Contractor Sales
Rick worked for Morrisville Lumber Co. for 30 years prior to rk MILES acquiring the company in 2017. He was excited to stay on board with us and continue to support our loyal customers in the Stowe area. Rick enjoys work and the people he sees on a daily basis. When he's not striking up a conversation at work, he's camping and hunting.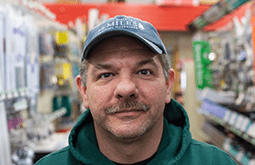 Lance Walk
General Manager
Lance has been with rk MILES for more than 21 years. He has been instrumental in assisting with the expansion and renovation of almost all of our locations over the years. He left his 6-year post at our newly renovated Williamstown store to become General Manager of our Stowe location in 2017. Lance enjoys meeting new customers and being part of the Stowe community. When he's not working, he enjoys spending time outdoors hunting, finishing and golfing.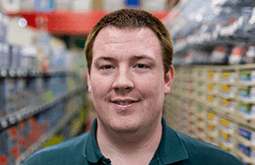 Greg Chambers
Contractor Sales
Greg worked for Morrisville Lumber Co. for a year before rk MILES acquired the company in 2017. Excited to stay on board and work with us, he takes pride in helping customers and learning about new products every day. Greg is team Subaru WRX all the way and enjoys working on cars and spending time with family.

When it's time to protect your home and family by investing in a new or replacement roof, you can choose quality IKO roofing products with total confidence.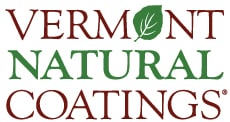 At Vermont Natural Coatings, we are dedicated to investing in sustainable and environmentally responsible practices.
VIEW ALL BRANDS