We're your local supplier.
One of our most recently acquired locations is conveniently located in Stowe's Lower Village making it accessible to DIYers and professionals alike. We are your local hardware and building material supplier. Scroll below to view all the brands that we offer at this location.
Current Promotions
[ Updated 08/11/2022 ]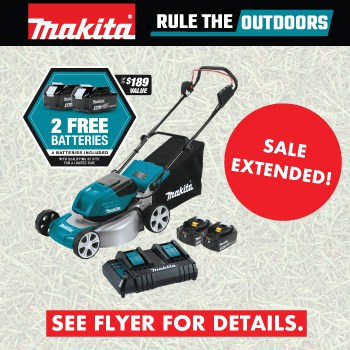 MAKITA LAWN MOWER PROMO – SALE EXTENDED!
SAVE $150 OFF INSTANTLY!
36V (18V x2) LXT® Brushless 18″ Lawn Mower Kit with 4 Batteries (4.0AH)
Original price $549 ON SALE FOR $399
36V (18V x2) LXT Brushless® 21″ Self-Propelled Commerical Lawn Mower Kit with 4 Batteries (5.0Ah) Original price $849 ON SALE FOR $699
Offer valid July 12, 2022 – September 30, 2022
*See flyer for details.
MORE INFO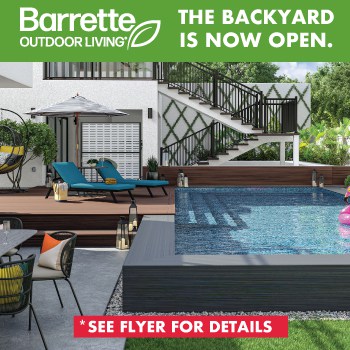 BARRETTE OUTDOOR LIVING® – THE BACKYARD IS NOW OPEN!
Save up to $1,000 on your next project with select Barrette Outdoor Living® RDI Collection Railing: Privacy Rail, Transform® Composite Railing, Avalon Aluminum Railing®, MetalWorks Excalibur® Steel Railing, Endurance® Original RailTM, Finyl LineTM Vinyl Railing and Titan Pro Rail® Vinyl Railing*
Offer valid May 13, 2022 – September 5, 2022*
*See store for full terms & conditions. Valid only on select Barrette Outdoor Living railing and decking products purchased between May 13, 2022, and September 5th, 2022. Some lines in the RDI Collection are special order. All rebate requests must be emailed or postmarked no later than July 27, 2022, to be eligible. Minimum purchase of $1,000 to qualify for rebate. Maximum $1,000 rebate. Only one rebate eligible per project/purchase.
MORE INFO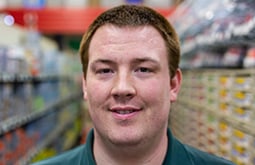 Greg Chambers
Contractor Sales
Greg worked for Morrisville Lumber Co. for a year before rk MILES acquired the company in 2017. Excited to stay on board and work with us, he takes pride in helping customers and learning about new products every day. Greg is team Subaru WRX all the way and enjoys working on cars and spending time with family.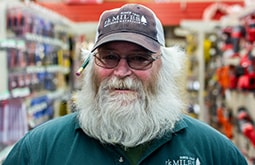 Rick Bailey
Contractor Sales
Rick worked for Morrisville Lumber Co. for 30 years prior to rk MILES acquiring the company in 2017. He was excited to stay on board with us and continue to support our loyal customers in the Stowe area. Rick enjoys work and the people he sees on a daily basis. When he's not striking up a conversation at work, he's camping and hunting.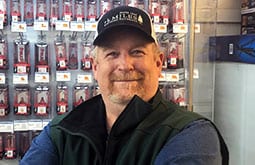 Todd Rexford
Counter Sales
Todd is the most recent person to join the Stowe team! One of his favorite things about being a counter salesman is the customer interaction – he enjoys helping others! When Todd isn't working, he is spending time with his grandchildren, relaxing at his family's camp and watching his favorite football and hockey teams!