We're your local supplier.
One of our most recently acquired locations is conveniently located in Stowe's Lower Village making it accessible to DIYers and professionals alike. We are your local hardware and building material supplier. Scroll below to view all the brands that we offer at this location.
Current Promotions
[ Updated 09/07/2021 ]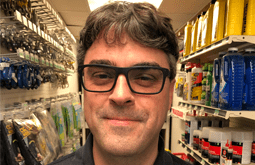 Barrett Draper
General Manager
Barrett is one of the newest members of the rk MILES team. He enjoys being the first person in every morning and loves the smell of lumber when he opens the warehouse doors. When Barrett isn't learning the ins and outs of the hardware store and lumberyard, he can be found working small wood-working projects around his home and landscaping. He enjoys walks with his family, visiting the and he has been a drummer playing in rock and roll bands for over 30 years.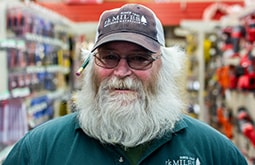 Rick Bailey
Contractor Sales
Rick worked for Morrisville Lumber Co. for 30 years prior to rk MILES acquiring the company in 2017. He was excited to stay on board with us and continue to support our loyal customers in the Stowe area. Rick enjoys work and the people he sees on a daily basis. When he's not striking up a conversation at work, he's camping and hunting.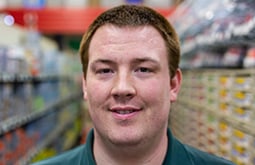 Greg Chambers
Contractor Sales
Greg worked for Morrisville Lumber Co. for a year before rk MILES acquired the company in 2017. Excited to stay on board and work with us, he takes pride in helping customers and learning about new products every day. Greg is team Subaru WRX all the way and enjoys working on cars and spending time with family.