We're in the Champlain Valley.
Conveniently located on Exchange Street, our Middlebury location is a full-service lumberyard, hardware store and doors & windows showroom providing products and services for all types of building projects from framing to paint. Our newly renovated doors and windows showroom located across the street from our store proudly features brands like Marvin, Simpson and more.
Current Promotions
[ Updated 05/23/2020 ]
Memorial Day Savings On Valspar Paints
Get up to $10 off through a mail-in rebate on select gallons of Valspar Paint between May 2nnd – May 31st. Click below to learn more.
MORE INFO
$10 Mail-In Rebate on each gallon of Cabot
Get $10 back per gallon of select Cabot Stains just in time for your Memorial Day Weekend Projects! Offer valid May 22nd – May 31st, 2020. Click below to learn more.
MORE INFO
Don't Miss Our Makita Savings!!
We are having a HUGE Makita Sale… and there are so many great options!
Buy the Makita 18V LXT® Cordless 4,000 RPM Drywall Screwdriver Kit for $234.99 & get the Makita 18V LXT® Lithium‑Ion Cordless Cut‑Out Tool for FREE! March 1st – May 31st, 2020.
Buy the Makita 10″ Dual‑Bevel Sliding Compound Miter Saw with Laser for $599.99 & get the Makita Compact Folding Miter Saw Stand for FREE! March 3rd – March 31st, 2020
Buy Makita 18V LXT® Lithium‑Ion Sub‑Compact Brushless Cordless 2‑Pc. Combo Kit for $229.99 & get the Makita 18V LXT® Lithium‑Ion 5.0Ah Battery FREE! March 3rd – April 30th, 2020
Please see flyer for specific promos and promo dates!
MORE INFO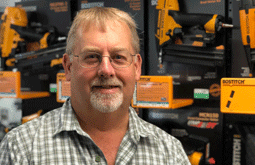 Scott Flynn
General Manager
Scott has been the GM of our Middlebury location for almost three years and takes great pride in working for a company that has built its name and reputation on trust, customer experience and taking care of and providing for its employees. In his free time, Scott enjoys working on projects in his woodworking shop, spending time with his family, touring New England on his motorcycle and cheering for the Patriots, of course!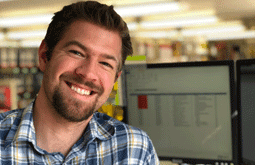 Todd Dietrich
Store Counter Supervisor/Estimator
Todd joined rk MILES in 2015 and wears a couple of different hats as both Store Supervisor and Estimator at our Middlebury store. He enjoys working for a local company with people he has grown up with. His favorite sports team isn't so local, but he cheers on the Cowboys as though they were the home team! Todd enjoys spending time with his family, participating in local foot and cross country ski races and enjoys working on his house.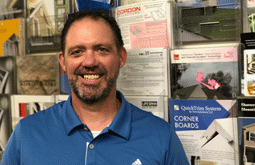 Paul Gaboriault
Outside Sales
Paul has been an Outside Sales Rep for rk MILES for more than 13 years. His favorite part about working for rk MILES is the variety of things he gets to do in his role. When he's not working with custom home builders on all types of interesting projects, Paul enjoys fishing and watching ice hockey.