We're here for you.
Our Cole Avenue location in Williamstown is an easy one-stop-shop for our contractors and homeowners alike. Renovations in 2016 added Door & Window and Kitchen & Bath Showrooms, under-cover warehouse space, and an updated lumber yard to keep our products organized, easily accessible, and dry. We are now THE destination for anything building-related. We offer innovative products and services including Lumber & Building Materials, Kitchen & Bath, Hardware & Tools, Doors & Windows, and Paint. Scroll down to see our featured products & services.
Current Promotions
[ Updated 05/25/2020 ]
Don't Miss Our Makita Savings!!
We are having a HUGE Makita Sale… and there are so many great options!
Buy the Makita 18V LXT® Cordless 4,000 RPM Drywall Screwdriver Kit for $234.99 & get the Makita 18V LXT® Lithium‑Ion Cordless Cut‑Out Tool for FREE! March 1st – May 31st, 2020.
Buy the Makita 10″ Dual‑Bevel Sliding Compound Miter Saw with Laser for $599.99 & get the Makita Compact Folding Miter Saw Stand for FREE! March 3rd – March 31st, 2020
Buy Makita 18V LXT® Lithium‑Ion Sub‑Compact Brushless Cordless 2‑Pc. Combo Kit for $229.99 & get the Makita 18V LXT® Lithium‑Ion 5.0Ah Battery FREE! March 3rd – April 30th, 2020
Please see flyer for specific promos and promo dates!
MORE INFO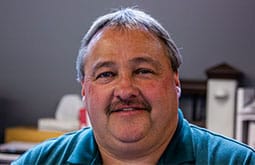 Glenn Hebert
General Manager
Glenn has been in the industry since 1984 and has worked in both the retail and wholesale sides of the business. Glenn has been the GM of our Williamstown store for 14 years now and is a wealth of knowledge of everything from building materials to doors and windows. When he is not at his desk assisting customers, Glenn enjoys working on his property and spending time outdoors.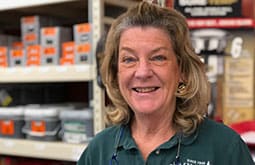 Suzanne Gilbert
Hardware Sales
Suzanne has been with rk MILES for 28 years. She enjoys her day-to-day duty of helping regular and new customers alike at the sales counter. Suzanne always has a smile on her face and in her free time enjoys cooking and spending time with family.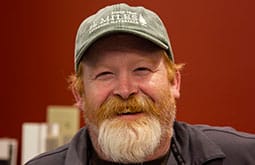 Jim Bleau
Inside Sales
Jim has been working at rk MILES for 5 years. He enjoys the ever-changing daily interactions with his Williamstown contractor customers. In his free time, Jim enjoys spending time outdoors gardening, 4-wheeling, skiing, fishing, and hunting. Most importantly, he loves being a Dad and spending time with his daughter.