It all started here.
rk MILES has been a landmark in Manchester since 1940. Today, we offer innovative products and services including Lumber & Building Materials, Hardware & Tools, Doors & Windows, Paints and Custom Millwork Shop. We serve and support communities well beyond Manchester including the mountain towns to the East, New York towns to the West and of course towns North and South of us along and off of the Route 7 Corridor. Scroll down to see our featured products and services.
Current Promotions
[ Updated 06/08/2023 ]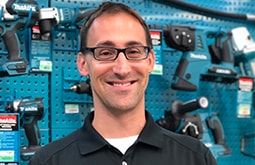 Zack Dupuis
Hardware Store Manager
Zack has worked at our rk MILES Manchester Hardware store for over 17 years! Throughout those years Zack has enjoyed working with our customers and helping them find exactly what they need to continue their projects. When Zack isn't working he is camping, spending time outdoors with family, and working on his own building projects at home!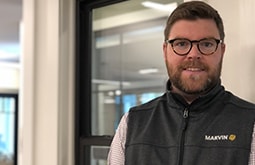 Travis Muckle
Millwork Sales
Travis joined the rk MILES team five years ago! He enjoys the daily interaction with customers and helping them make the appropriate decisions that will best fit their needs. When he is not working, Travis enjoys walking his dog, spending time with family and coaching tee-ball!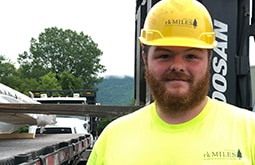 Kade Rogers
Driver
Kade is one of the newest members of the Manchester rk MILES team! Some of his favorite things about being a driver is meeting new people and seeing new places. When Kade is not delivering products for rk MILES he is fishing, hunting, or watching the Steelers!