It all started here.
rk MILES has been a landmark in Manchester since 1940. Today, we offer innovative products and services including Lumber & Building Materials, Hardware & Tools, Doors & Windows, Paint, Decorating, Custom Millwork Shop, and Work Wear. We serve and support communities well beyond Manchester including the mountain towns to the East, New York towns to the West and of course towns North and South of us along and off of the Route 7 Corridor. Scroll down to see our featured products and services.
Current Promotions
[ Updated 11/20/2019 ]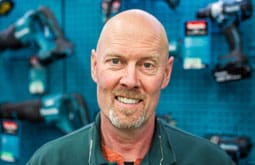 Gordy King
Hardware/ Tool Sales
Gordy has been with rk MILES for 15 years. Anyone who knows Gordy will tell you he loves making people smile - customers and coworkers alike! When Gordy isn't in the tool room, you can find him cheering for the 49ers and the Mets. Gordy recently decided to take up golf and continues to enjoy working on anything with wheels. Gordy's true passion will always be spending time with friends and family.
Charlie Pierson
Gatehouse Attendant
Charlie has been at rk MILES for more than 20 years and is the Gatehouse Attendant for our Manchester lumberyard. While at work, Charlie enjoys the many daily interactions with customers that pass through the gatehouse on their way in and out of the yard. During the summer months Charlie enjoys spending time with his wife and kids camping in Northern Maine and Vermont!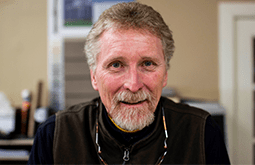 Bill Miller
Building Materials - Sales
Bill has been at rk MILES for over 20 years and brings extensive knowledge and support to the Manchester Building Materials team. Bill enjoys meeting and working with all types of customers from homeowners to professional contractors and the challenges that come with each individual project. Bill also enjoys skiing, golf, and the Buffalo Bills.