It all started here.
rk MILES has been a landmark in Manchester since 1940. Today, we offer innovative products and services including Lumber & Building Materials, Hardware & Tools, Doors & Windows, Paint, Decorating, Custom Millwork Shop, and Work Wear. We serve and support communities well beyond Manchester including the mountain towns to the East, New York towns to the West and of course towns North and South of us along and off of the Route 7 Corridor. Scroll down to see our featured products and services.
Current Promotions
[ Updated 07/23/2019 ]
LIFESPAN Beveled Siding Sale
Our contractor customers have been using LIFESPAN as their go-to trim option for the past 7 years – NOW is the time to complete the project with the best siding option – LIFESPAN BEVEL SIDING!
LIFESPAN is giving us an exclusive mill discount and WE'RE PASSING THAT SAVINGS ON TO YOU!
REBATE: GET $.25 BACK FOR EACH LF OF LIFESPAN BEVEL SIDING PURCHASED!*
PROMOTION DATES: JULY 1 – AUGUST 31
*Must purchase a minimum of 2,000 LF to qualify for the rebate. One rebate per customer. Rebates will be in the form of an rk MILES Gift Card. Promotion valid 7/1 – 8/31/19.
MORE INFO
Custom Roller Shades Sale
Take 20% off your order of Custom Roller Shades from our Decorating Store during the month of July.
*Cannot be combined with any other offers. Valid thru 7/31/19. Manchester location only.
MORE INFO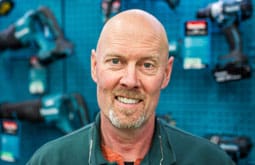 Gordy King
Hardware/ Tool Sales
Gordy has been with rk MILES for 15 years. Anyone who knows Gordy will tell you he loves making people smile - customers and coworkers alike! When Gordy isn't in the tool room, you can find him cheering for the 49ers and the Mets. Gordy recently decided to take up golf and continues to enjoy working on anything with wheels. Gordy's true passion will always be spending time with friends and family.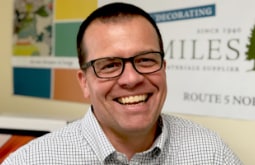 Jeremy Baker
Manager, Building Materials
Jeremy has been at rk MILES for 4 years and brings with him leadership and coaching experience that he uses to develop a diverse team of knowledgeable employees. Jeremy also manages the entire rk MILES fleet of trucks and equipment for all of our 6 locations. Jeremy's favorite sports team is whatever team his kids are playing on- it's BBA Bulldogs right now! You can also find him courtside coaching basketball, spending time with family, or outside hunting, fishing and golfing.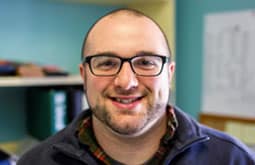 Nick Stone
Building Materials - Sales/ Product Specialist
Nick has been with rk MILES for 5 years. In that time, he has established himself as the go-to guy for innovative building solutions. Nick enjoys being outside with a fishing pole and cheering for the Tampa Bay Buccaneers when he is not at work.