It all started here.
rk MILES has been a landmark in Manchester since 1940. Today, we offer innovative products and services including Lumber & Building Materials, Hardware & Tools, Doors & Windows, Paint and Custom Millwork Shop. We serve and support communities well beyond Manchester including the mountain towns to the East, New York towns to the West and of course towns North and South of us along and off of the Route 7 Corridor. Scroll down to see our featured products and services.
Current Promotions
[ Updated 05/17/2021 ]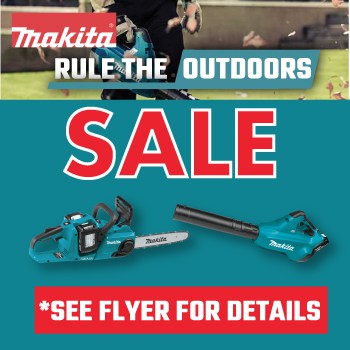 MAKITA RULE THE OUTDOORS SALE!
BUY ONE OF THESE MAKITA KITS & GET 2  FREE BATTERIES!
Don't miss out, only while supplies last!
*Please see our flyer for more details.
Items vary by store location.
MORE INFO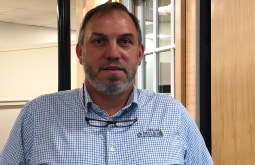 Peter Duffany Jr.
Door and Window Sales
October marks Pete's 30th Anniversary as part of the Manchester Doors and Windows Sales Team! As one of our resident door and window experts, Pete is determined to find the most innovative products for our customers based on their specific needs whether they are looking to meet new energy standards, want more natural light or need a good replacement option. He has provided door and window solutions for both residential and commercial projects over the years and when he isn't working, you'll find him camping with his family, hunting, fishing, and coaching youth sports.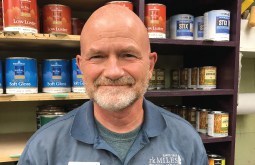 Michael Meaney
Paint Sales
Mike Meaney recently passed his 30th-year mark as paint specialist here at rk MILES and has happily adopted the moniker: "The prince of pigment." Being a paint expert, he finds the perfect color and best solution for every project using his years of experience along with rk MILES' color tools and innovative technology. Mike has developed great relationships with customers over the years and he enjoys helping others as he continues to build new relationships! Outside of work, Mike enjoys singing, bird watching, and spending time with his amazing grandkids!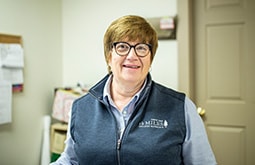 Esther Sheldon
Door and Window Sales
Esther has been at rk MILES for more than 20 years! As one of our door and window sales experts, Esther brings many years of expertise to our Manchester showroom and enjoys learning the ins-and-outs of new products and helping customers with all aspects of their projects. Aside from work, Esther enjoys spending time with her grandkids, knitting, and working on her family farm where hay and maple syrup are produced!