We serve the Pioneer Valley.
Our West Hatfield location sits just off Interstate 91 and provides us with the ability to serve and support our customers throughout the Pioneer Valley and beyond. Our 60,000 SF facility houses all of our products under one roof making it easy for you to get what you need as quickly as possible. We offer products and services, including Lumber & Building Materials, Kitchen & Bath, Hardware & Tools, Doors & Windows, and Paint. Scroll down to see our featured products & services.
Current Promotions
[ Updated 03/25/2020 ]
MAKITA SALE! Build Your Own 3 Piece LXT Kit
Don't miss our Build Your Own 3 Piece LXT Kit!
We have SO many great options for you to choose from to create your very own LXT Kit.
Of course…. with this purchase you receive the Makita 18V Lithium-Ion Battery and Rapid Optimum Charger Starter Pack (5.0AH) for FREE*
Offer ends 4/30/20. While supplies last. Promotional items vary by store location. Click below for more details!
MORE INFO
METABO SALE!
Buy a Metabo 8.5″ Miter Saw for $349.99 OR a Metabo 10″ Miter Saw for $569.99 and get the 18 Gauge Brad Nailer for FREE!
Offer ends 3/31/20. While supplies last.
See flyer for more details!
MORE INFO
Kitchen Display Sale- Act Now
Candlelight Kitchen Display on sale now- don't miss this deal- one display only!

Get the whole display for just $8,000.00!

Click below for more info.
MORE INFO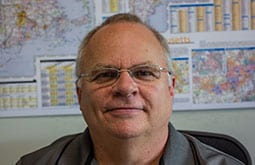 Steve Aubin
General Manager
Steve has been at the helm of rk MILES' West Hatfield store for more than 10 years and has had a long career in the Lumber & Building Materials industry. Outside of rk MILES, Steve enjoys kayaking, fishing, traveling and pre-1980's automobiles. While he's a BIG Giants and Canadiens fan, his go-to team is the rk MILES Hatfield crew he works with every day. GO TEAM!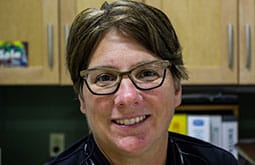 Christa Grenat
Door and Window Sales
Christa has been our West Hatfield store's go-to pro for anything Doors and Windows for the past 8 years. She enjoys the business relationships she has developed with her coworkers and customers alike. What she likes best about her job is helping people create the space they have always dreamed of! Christa enjoys taking day trips, spending time on the water and traveling internationally to experience new cultures.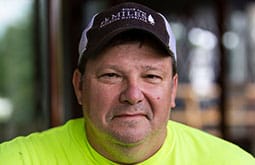 Tony Braz
Gatehouse
Tony has been helping customers at the Gatehouse for more than 8 years. His favorite part of the job is interacting with customers and fellow co-workers each day. He enjoys all sports and since heavy lifting at work isn't enough, he recently joined a local Planet Fitness! Tony is an avid music collector and a big fan of the New England Patriots!