Set the tone.
Color sets the tone for your project. Allow us to help you with selecting the color that's right for you with our color tools and technology. We have a wide variety of paints and stains for all of your project needs. Our talented team of professionals will help you with all of your paint decisions.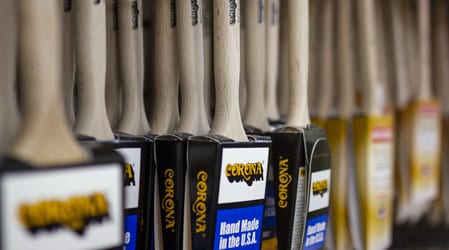 Paint Supplies
We offer interior and exterior paints and primers,  as well as stains and related tools for getting the job done right!*
Interior & Exterior Paints
Clear Finishes
Caulk
Epoxy Products
Spray Paints
*Complete lines of interior and exterior color-tinted paints available at our Manchester,  Williamstown and Stowe stores only. Primers, whites, premixed colors,  and ceiling paints are available at our West Hatfield and Morrisville locations.
Paint Services
In-Store Color Consultation
Color Matching Samples
Estimates
Deliveries
Special Orders