In the heart of Vermont.
Our Montpelier location is one of four stores in total that we acquired from Allen Lumber Company in the Fall of 2020 and serves Vermont's capital city and beyond. The Allen family opened their first lumberyard in Barre in 1888. 132 years and five generations later, rk MILES continues to carry on the Allen legacy through our commitment to our customers and to the community.
Current Promotions
[ Updated 09/07/2021 ]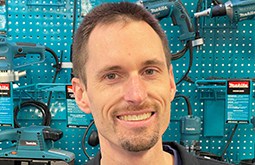 Dave MacAskill
Counter Sales Manager
Dave has enjoyed working in our Hardware store for the past 16 years and he is always determined to find exactly what the customer is looking for! On his days off, Dave likes to travel and go hiking!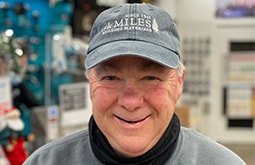 Maurice Morin
Counter Sales
Maurice joined our Montpelier team almost four years ago. He enjoys getting to know new customers and helping familiar faces. When Maurice is not at work, you will find him rooting for the Minnesota Vikings, or doing small projects around his house!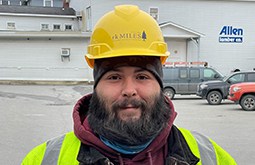 Nathan Hart
Yard Foreman
Nathan joined our team almost 6 years ago, and loves to see returning customers! Even after six years, he says he still learns something new every day! When Nathan isn't working, he enjoys hunting, fishing, trail riding, and spending time with his sons.