We're in the Champlain Valley.
Conveniently located on Exchange Street, our Middlebury, VT location is a full-service lumberyard, hardware store and doors & windows showroom providing products and services for all types of building projects from framing to paint. Our newly renovated doors and windows showroom located across the street from our store proudly features brands like Marvin, Simpson and more. If you are near Middlebury, VT, this is the hardware store for you.
Current Promotions
[ Updated 06/08/2023 ]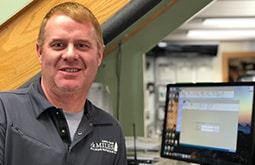 Gordy McDonough
Counter Sales
Gordy has enjoyed being part of our Middlebury team for 10 years! His favorite part about his job is working with our contractor customers in our Middlebury store's fast-paced environment. When Gordy is not at work, he is keeping up with his own fast-pace life: spending time with his kids, raising chickens, fishing, and playing sports!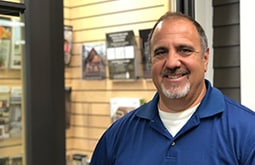 Bill LaCroix
Outside Sales
Bill has been in the industry for more than 31 years and has been supporting our outside sales efforts in the Middlebury and Burlington areas for more than 12 years. He served on the board of the Vermont Remodelers and Builders Association (VBRA) for more than 20 years and was awarded their Associate Member of the Year in 2018. Bill enjoys helping contractors on their jobs to solve technical problems and to make things go smoothly throughout the process of every building project. When he isn't out selling building materials, he enjoys riding his Harley with his wife, snowshoeing, golf and working on his home. Bill also spends time volunteering for the Knights of Columbus.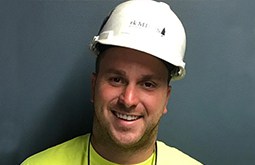 Ryan Selleck
Driver
Ryan has enjoyed working as one of our drivers and material handlers at our Middlebury location for more than 3 years! His favorite part about his job is strengthening rk MILES' bond with contractors on job sites. He loves being able to work on site and drop all the materials off for customers to help get the job done! When Ryan isn't working at rk MILES, you will find him working on his own projects, hanging out with his wife and daughter, or working in their sugar house!